Events
Espinho
Where To Stay

Where To Eat

Accessibility
The Hunting Reserve of St. Dominic is ideal for those who want to hide away from the daily...
More info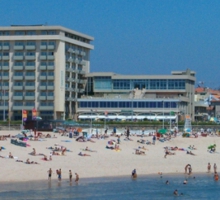 Next to the city centre and the seaside, is just meters from the Casino. Espinho is part of the...
More info
Nice ambience and good regional cuisine based fish and seafood. Enjoy a good night with Fado,...
More info
Family space with cozy atmosphere working as restaurant and take-away. Surprise yourself with...
More info