Espinho
What's happening

Where To Eat

Points of interest
20 Nov 2019 to 17 Feb 2020
The regulations and the registration form / fact sheet can be downloaded at the following...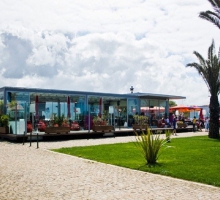 Bar terrace. This establishment near Cávado with a great view over the river.
More info
Taste Porto is passionate about local gastronomy and strives for each and every guest to fall in love with the city and its food. On each tour your...
We offer you a genuine sensorial experience! Come and meet the skills and flavors of the varied and rich Douro gastronomy where Mediterranean flavours stand...