Espinho
What's happening

Where To Eat

Points of interest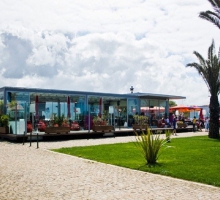 Bar terrace. This establishment near Cávado with a great view over the river.
More info
The northern gastronomy is amongst the most varied in the country and includes fish and seafood from the coast and tasty meats from the countryside, as well...
The heart of Porto, the historical area was classified as World Heritage by UNESCO in 1996: the Clérigos, the Church of Carmo with its magnificent tiles,...