Espinho
What's happening

Where To Eat

Points of interest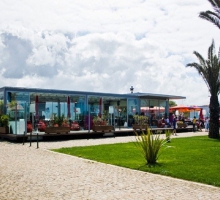 Bar terrace. This establishment near Cávado with a great view over the river.
More info
The Minho, blessed with wonderful landscapes, vineyards and folk traditions, unites two impressive cities: Braga, gifted with a stunning historical and...
The tour takes you to discover the unique and emblematic works of the architect Souto de Moura, recognized worldwide and awarded with the most important...