Espinho
What's happening

Where To Eat

Points of interest
19 Jan to 20 Dec 2020
Auditório Municipal de Gaia e Cine Teatro Eduardo BrazãoFamily ConcertsInformations and...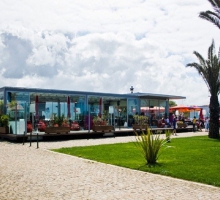 Bar terrace. This establishment near Cávado with a great view over the river.
More info
Porto is known for keeping alive its traditions, customs, history and for its warmfull people who yell on the markets to sell their goods and trinkets. This...
Circuito da Boavista (Boavista Racing Circuit)From the glory of the fifteens to the XXI century, the Circuito da Boavista is one of the most competitive car...