Events
Espinho
Where To Stay

Where To Eat

Accessibility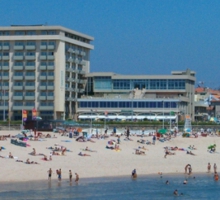 Next to the city centre and the seaside, is just meters from the Casino. Espinho is part of the...
More info
Restaurant with good food, fast service, friendliness and good price, with daily menus and...
More info
House specialized in Grill on Charcoal, fish and meat. Come experience the squids and...
More info