Events
Espinho
Where To Stay

Where To Eat

Accessibility
If you choose a more economical solution for your stay, we recommend Nery Hotel, located in the...
More info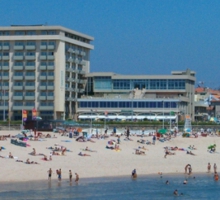 Next to the city centre and the seaside, is just meters from the Casino. Espinho is part of the...
More info
We challenge you to spend a memorable meal at Conde Real. You can choose the Mixed Grilled, a...
More info
Seafood restaurant on the seafront, friendly and pleasant place, with room for groups to enjoy...
More info