Espinho
What's happening

Where To Eat

Points of interest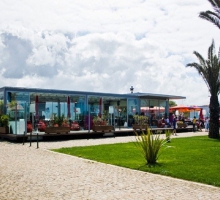 Bar terrace. This establishment near Cávado with a great view over the river.
More info
For the running lovers that visit Porto, we designed these experiences that combine the best of two worlds. A guided visit through the city, made at the...
The heart of Porto, the historical area was classified as World Heritage by UNESCO in 1996: the Clérigos, the Church of Carmo with its magnificent tiles,...