Espinho
What's happening

Where To Eat

Points of interest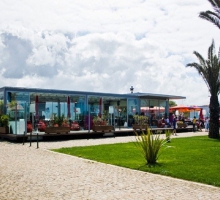 Bar terrace. This establishment near Cávado with a great view over the river.
More info
Invites you to discover in a playful, ecological and personal manner the cities of Vila Nova de Gaia, Porto, Matosinhos  aboard the electric "tuks tuks".You...
The city of Oporto is known not only by its historical legacy, but also by its identity of sophistication and its contemporaneity, to which contributes the...