WR Hotel de S. João da Madeira
S. João da Madeira
What's happening

Where To Eat

Points of interest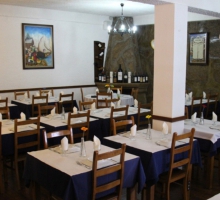 It is a rustic and cozy atmosphere where the traditional Portuguese gastronomy is privileged. It...
More info
It seats 120 people and the average price of 13 ?. The specialties are "polvo na brasa" (over...
More info
The Lourosa Zoo is a zoological facility with some unique features ? it is the only ornithological park in the country. Exclusively devoted to birds, it...
The invicta city is a return to the origin of the name Portugal. Noble and ancient, is known as the capital of work and culture. Its illustrious monuments...