WR Hotel de S. João da Madeira
S. João da Madeira
What's happening

Where To Eat

Points of interest
01 Jan to 31 Dec 2020
The Shoe Museum emerges in an innovative way in the national museum scene by portraying the...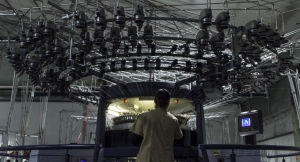 01 Jan to 31 Dec 2020
In 1964, António Leite de Castro founded Flexitex that lasts in time to the present day....
Specialties: Pizzas, pastas and "francesinhas" (sandwich made with fillet steak, ham and smoked...
More info
About 30 options, "soaked" (with a special "francesinha" sauce), among toasts, sandwiches,...
More info
The construction of this beautiful and imposing building, of the end of XIX century is wrapped in a peculiar story. It was born from a dream and soon...
Founded by Artur Pereira Resende, has its origin in 1867 and has a manorial architecture, being a "Imóvel de Interesse Municipal" (Property of Municipal...