Casa do Cruzeiro 2
Ponte da Barca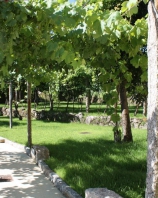 What's happening

Where To Eat

Points of interest
Day Off: Sunday Dinnder / Monday Opening hours: 12h ? 15h / 19h ? 21:30h Capacity of the rooms:...
More info
The Restaurant "Adega do Artur" was opened in 2014. It is located at the entrance of the...
More info
Down the river Lima, along the "Serra do Soajo", is found on a hillside from its right edge, a small village with a few centuries of existence. 20 Km from...
After walking by the historic center of Ponte da Barca, the riverside is the ideal place to enjoy the beautiful   landscape of this town. On the bank of...