Castelo de Paiva
What's happening

Where To Eat

Points of interest
11 Jul 2018 to 31 Jul 2019
Os Melhores Verdes 2018 ? Concurso da Região dos Vinhos VerdesVERDE OURO ? Casa de Vilacetinho...
01 Jan 2018 to 31 Dec 2020
We found Marco de Canaveses in Northwest of Portugal, within the Douro Litoral, district of...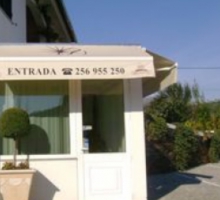 It has capacity for 170 people. The specialties are "bife de Alvarenga" (steak) and "vitela...
More info
Located on a half-slope in the parish of São Martinho de Sardoura, Quinta de Valetruto,...
More info
 Small beach on the banks of the River Paiva, in the village of Várzea, in Bairros parish. Ideal place to spend time in touch with nature.
Built on the left bank of the river Tâmega, along a major thoroughfare linking the coast line to the interior of the river Douro, the Church of Saint...