Amares
What's happening

Where To Eat

Points of interest
24 Sep 2022
September 24, 2022, come and test your limits as an Firefighter. All professional firefighters...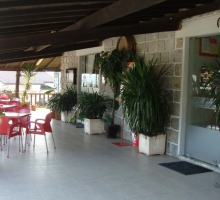 The Carias Restaurant is located in the parish of Goães and offers traditional cuisine. This...
More info
It is a very popular restaurant in the region. It is located in the Pousada de Santa Maria do...
More info
The Viewpoint situated on the slopes of the Mount of Santa Marta. Provides a panoramic view of the Valley of Cávado and the mountain range of Gerês. Right...
Classified as a National Monument, belonging to the medieval public civil architecture. This remarkable property, probably constructed in the fourteenth...