Esposende
What's happening

Where To Eat

Points of interest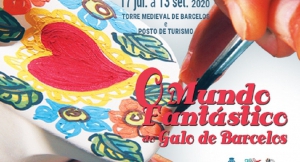 17 Jul to 13 Sep 2020
The exhibition "The Fantastic World of Barcelos Rooster" is composed of around 200 different...
Besides the taste, the traditional meals, there is the complement of the traditional sweets of...
More info
With enhanced and the willingness to serve and to please  the customers. It has a great view...
More info
Enjoy the imaginary craft of Esposende, represented in reed mats, baskets and sculptures in granite, among other Works.The imagination of our craftsmen...
The Municipal museum is located in a building of the early twentieth century, at the time the Teatro-Club de Braga, who left trace the architect Ventura...