Paredes
What's happening

Where To Eat

Points of interest
"The Municipality of Penafiel has ancestral references in the product Gastronomy and Wines.The...
More info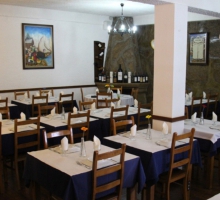 It is a rustic and cozy atmosphere where the traditional Portuguese gastronomy is privileged. It...
More info
Author: Fernanda Fragateiro This sculpture is composed of two platforms that slightly overlap one on the other, apparently suspended and positioned as if...
Built in 1883 under the management of the horticulturist Luís Barbosa Braga and according to the plan proposed by the city councilor Simão Júlio de Almeida...