Paredes
What's happening

Where To Eat

Points of interest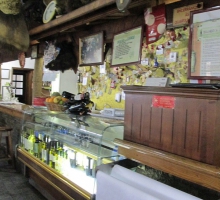 Typical house with familiar atmosphere and traditional Portuguese cuisine, where the specialties...
More info
Transportation Francisco Sá Carneiro Airport - ViseuTransportation of passengers in a 100% electric Tesla vehicle. Maximum capacity up to 6 passengers.
The ancient Castle of Aguiar de Sousa stood surrounded by high hills that made it difficult to see and harder to access. The Castle played a part in the...