Arouca
What's happening

Where To Eat

Points of interest
01 Jan to 31 Dec 2020
From an old hat factory, the Hat Museum was born. Unique in the Iberian Peninsula, the museum is...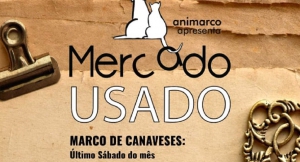 25 Jan to 27 Dec 2020
The Used Market is a market that counts on a considerable number of exhibitors of old, used and...
Located in the parish of Bairros, Quinta do Burgo is a property ran by a company. The farm is...
More info
Located at 1200m altitude, in the typical village of Gralheira, in the mountain range of...
More info
Created as a secular cultural space, with reference to the school experience of the twentieth centuary, the School Museum of Vilar do Peso is an exemplary...
River beach located on the Paiva river, in the parish of Canelas, it is the starting point of some sporting activities practiced in the Rio Paiva (rafting,...