Sta Maria da Feira
What's happening

Where To Eat

Points of interest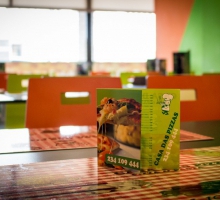 With an experience acquired since 1995 and a wide range offer Casa das Pizzas  is proud of  the...
More info
It seats 26 people in the restaurant and 100 in the lounge and the average price is 15 ?. The...
More info
Come discharge the adrenaline at the wheel of the powerful karts and, at break, take time to regain the strength in a comfortable and familiarity...
The way to Santiago de Compostela and the way to Fátima follow in opposite ways. The way to Santiago the Compostela is in direction South/North, being...