Ponte da Barca
What's happening

Where To Eat

Points of interest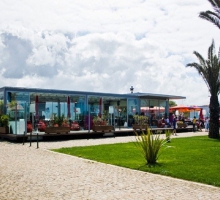 Bar terrace. This establishment near Cávado with a great view over the river.
More info
Who doesn't like medieval temples in which the stone protrudes and reminds us of the so called age of darkness? Come and see great monuments from an age...
Accessibility: Metro: Line D (São Bento); Bus: lines 900, 901, 906 Description: The name Casa do Infante, is because the fact the Infante D. Henrique...