Events
Tabuaço
Where To Stay

Where To Eat

Accessibility
Reconstructed house, situated in the middle of the village of Tabuaço, overlooking the Garden...
More info
Located in the centre of Tabuaço, this residence features air-conditioned rooms with a private...
More info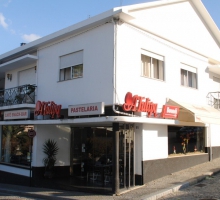 Production and sale of bread and regional pastry.
More info
It is a very nice and cozy, modern and intimate space. It offers a traditional Portuguese...
More info