Events
Guimarães
Where To Stay

Where To Eat

Accessibility
Hotel Do Paço is located in Guimarães just 3 km from the historic center. It offers...
More info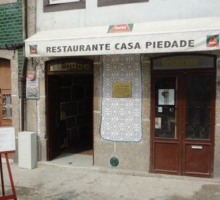 Located in the historic city, this century old house was founded in 1907. It has two rooms with...
More info
In the restaurant D. Maria can delight in the flavors and aromas of the best contemporary...
More info