Events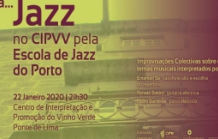 Ponte de Lima
Where To Stay

Where To Eat

Accessibility
This is a typical house from the end of the 17th century. It has been restored and recovered for...
More info
Situated in the center of Ponte de Lima, this guesthouse was inspirate in the produtcs of a...
More info
With a pleasant view, appreciate the famous dishes and wines from the region. Closed on tuesdays.
More info