Events
Espinho
Where To Stay

Where To Eat

Accessibility
If you choose a more economical solution for your stay, we recommend Nery Hotel, located in the...
More info
Opened in May 2016, located right on the city of Espinho 300 meters from the beach, 800 meters...
More info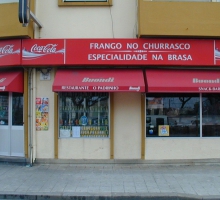 With a friendly and caring service, for a few decades, lunch or dinner at fantastic prices. Or...
More info
Tavern with tasty food and much sympathy. Typically northern location, with good humor and quick...
More info