NR accommodation
Esposende
Description / Facilities
Capacity: 2 bedrooms | 3 beds
Type: Apartment 2 Bedrooms
Address:
Largo Rodrigues Sampaio
E-mail:
nunolrodrigues@gmail.com
What's happening

Where To Eat

Points of interest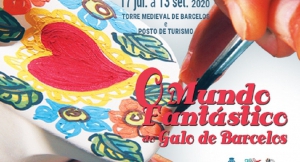 17 Jul to 13 Sep 2020
The exhibition "The Fantastic World of Barcelos Rooster" is composed of around 200 different...
Friendly restaurant, where you can taste traditional cuisine Portuguese but also Brazilian...
More info
It is an Urban pedestrian route,circular and self guided,integrated in the municipality footpaths network,by simply following orientational signs located in...
The monument dedicated to the "man of the sea". Esposende always lived off the sea as well as the people  bringing them  not only sustenance ,but also...