NR accommodation
Esposende
Description / Facilities
Capacity: 2 bedrooms | 3 beds
Type: Apartment 2 Bedrooms
Address:
Largo Rodrigues Sampaio
E-mail:
nunolrodrigues@gmail.com
What's happening

Where To Eat

Points of interest
Friendly restaurant, where you can taste traditional cuisine Portuguese but also Brazilian...
More info
Are almost two kilometers Lane, from the Nautic center to the lighthouse, through a channel almost always dedicated to the movement of bicycles. Along the...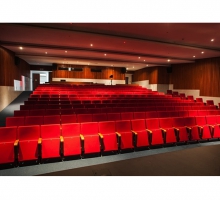 The auditorium has a capacity of 226 seats, including 4 seats for motor impairment, and is geared towards the realization of cultural events, art,...