Hotel Teatro
Porto
What's happening

Where To Eat

Points of interest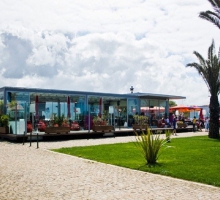 Bar terrace. This establishment near Cávado with a great view over the river.
More info
The Pasta Caffé is part of the segment of the Italian themed restaurants and it was created by...
More info
The Dragão Stadium is a sports and cultural landmark to the city and the region. It is also one of the few sports venues classified 5 stars by UEFA and the...
A store dedicated to Bicycle touring.