Hotel PortoFoz
Porto
What's happening

Where To Eat

Points of interest
Weekly Rest Day: MondayEsplanadeSmoking AreaTake-away servicePayment Methods: Cash, ATM,...
More info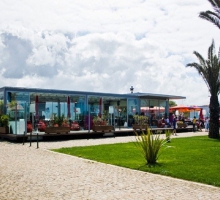 Bar terrace. This establishment near Cávado with a great view over the river.
More info
Campanhã - International connections to Lisbon and the whole country  GPS: 41º08'55.78"N 8º35'08.24"OSmaller railway stationsMinho line- Granja...
We start our bike ride  in front of the Foz market, have fun descending to Av Brasil which we follow until we turn towards the Fortress of St John the...