Hotel Mira D'Aire
Porto
What's happening

Where To Eat

Points of interest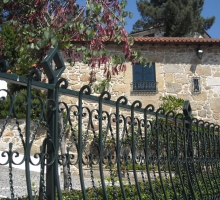 Restaurant Margem Douro was founded in 1982. A few years later, he moved to the current...
More info
Our guided tours, which have 5 routes in Porto, show the entire area classified by UNESCO as a World Cultural Heritage Site. As you will have the chance to...
In medieval times, the Riverside of the county starts to detach as an important shipyard and trading post, reaching great prosperity in the XVIII century,...