Hotel Menfis
Porto
What's happening

Where To Eat

Points of interest
11 Sep to 03 Nov 2019
Marking the 30th anniversary of the Serralves Foundation, Voyage to the Beginning and Back, The...
Restaurant of typically Portuguese cuisine, specializing in fresh fish.Privileged view over the...
More info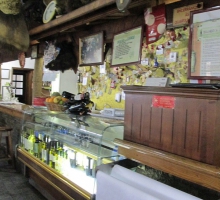 Typical house with familiar atmosphere and traditional Portuguese cuisine, where the specialties...
More info
Porto?s Centre lies at the heart of the city, surrounds its historic centre and is where businesses and services were traditionally concentrated. Although...
FeelDouro is a nautical tourism company, unique in its genre that offers experiences adjusted to each client, with the exclusivity of its ecological boats...