Hotel Intercontinental Porto
Porto
What's happening

Where To Eat

Points of interest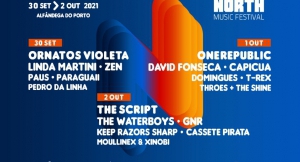 30 Sep to 02 Oct 2021
North Music Festival 2021 - 30 Setembro, 1 e 2 Outubro - Sponsor: Turismo Porto e Norte de...
Located in Ribeira, the Vinha d`Alhos is a distinguished and refined restaurant, situated in a...
More info
The northern gastronomy is amongst the most varied in the country and includes fish and seafood from the coast and tasty meats from the countryside, as well...
The Granja´s Municipal Swimming pool has two pools, one exterior and other semi-open.The exterior pool assimilates a playful component, only frequentable in...