Hotel Intercontinental Porto
Porto
What's happening

Where To Eat

Points of interest
It is at the same time a restaurant, a tapas house and a wine bar. It is a signature cuisine and...
More info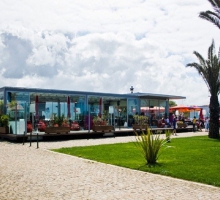 Bar terrace. This establishment near Cávado with a great view over the river.
More info
Ramos Pinto is known for the history of its wines, the labels of its bottles and the advertising posters commissioned from the best artists. By visiting...
Come and take a walk in Portugal's greenest region both landscape and wine. Taste the food served with the best vinho verde. Get to see the walls, medieval...