Hotel Girassol
Porto
What's happening

Where To Eat

Points of interest
Adega e Presuntaria Transmontana open since 1998 being one of the oldest and traditional spaces...
More info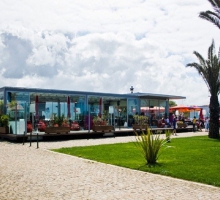 Bar terrace. This establishment near Cávado with a great view over the river.
More info
The S. João Bridge was inaugurated on the day of the Saint who baptized it, on the 24th June 1991. With the project of Professor Edgar Cardoso, this bridge...
The city of Oporto has excellent and distinctive green spaces with several botanical species, some of them centuries old, and animals as well. These spaces...