Hotel B&B Porto Centro
Porto
What's happening

Where To Eat

Points of interest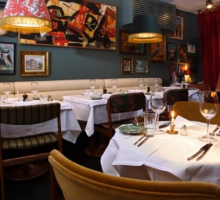 It is a Portuguese cuisine restaurant with a contemporary touch. It is Located in downtown area,...
More info
Specialities:Personalize kitchenEntrecote Special Ox (with gratin Mrs. Delfina)Chateaubriant...
More info
Porto is the result of a secular, intense and multifaceted history, expressed in a rich and diverse cultural heritage, where all classes and ages are...
On this tour, specifically created for wine lovers, we present to you two of the most exclusive Portuguese wines in the world: Vinho Verde and Port Wine. We...