Casa do Cruzeiro1
Ponte da Barca
What's happening

Where To Eat

Points of interest
The Restaurant O Gerôs Restaurant is located  in Salamonde next to the EN 103 that links Braga...
More info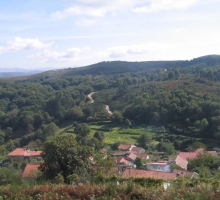 The small village of Porto Bom, in the parish of Boivães, Municipality of Ponte da Barca is a rural area where we can find many terraces and water courses....
It is a granite structure of converging walls, and a cavity of circular plan. It´s structural particularity is the absence of jutted stones at the top of...