Casa do Adro
Arcos de Valdevez
What's happening

Where To Eat

Points of interest
Day Off: Sunday Dinnder / Monday Opening hours: 12h ? 15h / 19h ? 21:30h Capacity of the rooms:...
More info
Closed from Tuesday to Thursday (all year except August - only tuesdays and wednsdays) and...
More info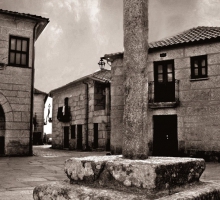 On the 7th of October 1514, King D. Manuel the 1st granted to Soajo a Charter, therefore acknowledging the importance of this mountain´s village related...
The "Soajo" autonomy traditions date back to citizenship validation? nonetheless it?s with the privileges granted by "D. Dinis" and later "D. João" I, that...