Casa de Pereiró
Arcos de Valdevez
What's happening

Where To Eat

Points of interest
20 Jul 2020 to 23 Aug 2021
The House of Marco in Arga Low in the months of July and August, becomes a magnificent gallery,...
Monday to Sunday from 7am to 10pm.Specialties: Bacalhau à Constantino and Truta à Rio Coura.
More info
The Ave River extends 94 km from the Cabreira Mountain to the Atlantic Ocean at Vila do Conde. This passes also through the municipalities of Póvoa de...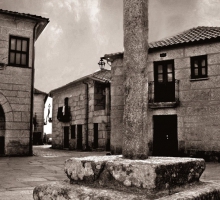 On the 7th of October 1514, King D. Manuel the 1st granted to Soajo a Charter, therefore acknowledging the importance of this mountain´s village related...