Casa da Barreira
Arcos de Valdevez
What's happening

Where To Eat

Points of interest
Closed from Tuesday to Thursday (all year except August - only tuesdays and wednsdays) and...
More info
Day-Off: Monday and Tuesday (except holiday) Holidays:10 days in January / 10 days in October /...
More info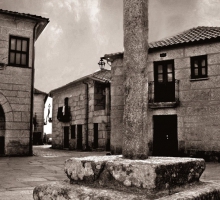 On the 7th of October 1514, King D. Manuel the 1st granted to Soajo a Charter, therefore acknowledging the importance of this mountain´s village related...
The Church of Santo António de Mixões da Serra is situated on one of the highest peaks towards the north of the municipality of Vila Verde, approx. 800...