Alojamento Turístico - Casa do Ervedal
Baião
What's happening

Where To Eat

Points of interest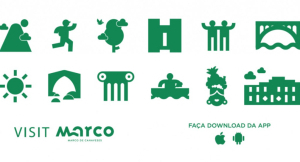 01 Jan 2023 to 31 Dec 2024
VisitMarcoDiscover Marco de Canaveses with VisitMarcoWebsite:...
This is a simple and family style restaurant with capacity for 50 people. It serves affordable...
More info
The river Cabrum runs almost precipitously from the top of the Montemuro Mountains flowing into the river Douro. Along the way are some mills that still...
The Miradouro dos Dízimos (Dízimos Belvedere) is situated on the EN 108 (National Road 108), km 91.346, 229 meters above the sea level. It is built over a...