Castelo de Paiva
What's happening

Where To Eat

Points of interest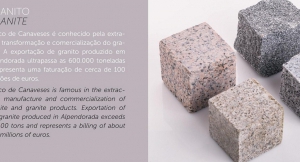 01 Jan 2018 to 31 Dec 2020
We found Marco de Canaveses in Northwest of Portugal, within the Douro Litoral, district of...
Space with a  large  room and open to the street, with a window  that provides  a lot  of...
More info
Restaurant with simple decoration and a relaxed atmosphere, it has two cosy rooms available,...
More info
The several phases of bread production can be known in this Museum. The recovered mills located along Trunqueira stream can be seen in here. In an idyllic...
Transportation Viseu - Francisco Sá Carneiro Airport Transportation of passengers in a 100% electric Tesla vehicle. Maximum capacity up to 6 passengers.