Castelo de Paiva
What's happening

Where To Eat

Points of interest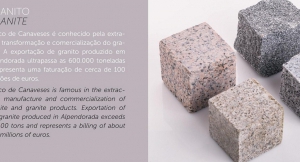 01 Jan 2018 to 31 Dec 2020
We found Marco de Canaveses in Northwest of Portugal, within the Douro Litoral, district of...
Rustic restaurant located in a beautiful farm (Quinta de São Pedro), with a large dining room...
More info
The restaurant features a  modern decoration, it offers a wide variety of dishes and fast meals....
More info
The present area includes a series of sub-vertically quartzite outcrops located over Vila Cova, from where it is possible to observe a significant amount...
 Fountain, in octagonal shape, carved column from where came out two "Bicas" (water springs). It stands out for its architectural beauty. Place where...