Carrazeda de Ansiães
What's happening

Where To Eat

Points of interest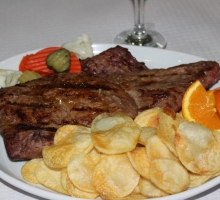 The restaurant is located in Carrazeda de Ansiães, next to the Repsol petrol station. Regional...
More info
The restaurant is  located in the centre of Carrazeda de Ansiães, in the Marechal Carmona...
More info
A source of clean lines, has the following characteristics: straight profiles, flat cornice infletindo the center as if to draw a triangular pediment. It is...
The Interpretive Centre of the Ansiães Castle (CICA) is a cultural structure of the Town Council of Carrazeda Ansiães where visitors can come into contact...