Carrazeda de Ansiães
What's happening

Where To Eat

Points of interest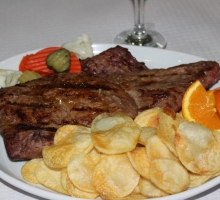 The restaurant is located in Carrazeda de Ansiães, next to the Repsol petrol station. Regional...
More info
This sculpture reminds us of the obelisks of the ancient Egyptian and classical civilisations or the totems that were used by many other civilisations in...
This sculptural piece consists of four geometrically arranged sculptures in each of the corners of the garden. Human heads rise out of the four corners of...