Caminha
What's happening

Where To Eat

Points of interest
11 Apr 2020
Merchants and Entrepreneurs promote on Easter Saturday, the "Grande Mesa de Páscoa"in Vila Praia...
It is located in a privileged area next to the Ferry-Boat boarding location that makes the...
More info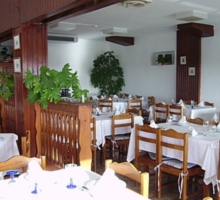 At the restaurant Compostela you may enjoy, a vast variety of dishes, highlighting the...
More info
Following the signature of the Treaty of Alcanices and definition of the borders between Portugal and Spain, King Dinis made several efforts to mark and...
The oldest walls of Caminha dating from the eighteenth century, during the reign of King Afonso III. In the fourteenth century John I endows the fortress of...