Guimarães
What's happening

Where To Eat

Points of interest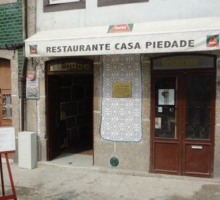 Located in the historic city, this century old house was founded in 1907. It has two rooms with...
More info
Gothic monument from the reign of  King Afonso IV, to commemorate the Battle of Salado fought in 1340. The stone cross, completed in 1342, was offered by...
Eusebius restaurant is situated in the freguesia de Infias, and is open for almost two decades, with the same owner, the Lady Elizabeth Ribeiro. this...