Celorico de Basto
What's happening

Where To Eat

Points of interest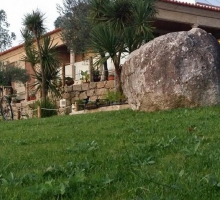 The cuisine in the council of Fafe is enjoyed by locals and visitors. Restaurant Dona Brasa is...
More info
The "Casa do Tempo" was inaugurated on 2nd August 2013, resultant from an intervention to the old "Casas dos Caseiros", a building included in an ambitious...
In the parish of Basto S. Clemente, in the northern area of the county, we find one of the most rural village of the county. Walking and watching the...