Felgueiras
What's happening

Where To Eat

Points of interest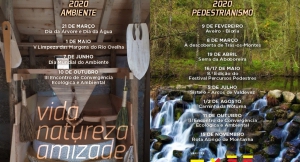 01 Jan to 31 Dec 2020
Hiking activity 2020Annual activity calendar of the Association of Friends of Rio Ovelha
Typical restaurant, with simple and familiar service, and very welcoming environment,
More info
The Restaurante Belém is one of the most traditional cafes in the city, where also take place...
More info
Inserted in the Gourmet Route, the Quinta dos Ingleses (Ingleses Farm) extends by a total of 105 hectares. These were the lands that welcomed the English...
This building was part of the plot of A Morgadinha dos Canaviais, by Júlio Dinis.Dr. António de Sousa Magalhães Lemos, medical doctor, professor and...