Paredes
What's happening

Where To Eat

Points of interest
19 Jan to 20 Dec 2020
Auditório Municipal de Gaia e Cine Teatro Eduardo BrazãoFamily ConcertsInformations and...
The Restaurant Avó Cana, opened in 1997 and maintains a philosophy of welcoming all who visit...
More info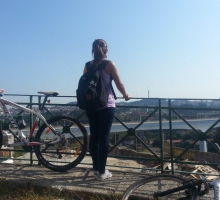 Do you like being the owner of your destiny and decide what you want to visit? Do you like moving at your own pace? If yes this experience is ideal for you....
It is a romanesque granite bridge with three round arches and vaulted platform. A few meters away there is as mill which is served by a watercourse. The...