Vila Nova de Famalicão
What's happening

Where To Eat

Points of interest
Closed on SundaySpecilaities: Francesinha (sandwich made with fillet steak, ham and smoked...
More info
The Garden Dona Maria II is situated in the heart of the city, in the former Market Place. The inauguration of the statue of Queen Dona Maria II, in 1968,...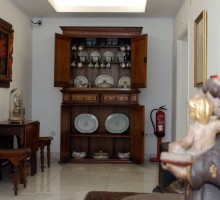 Maria da Soledade Ramos Osorio was born Malvar 19th August 1909, in Quinta da Portela, parish of Antas, municipality of Vila Nova de Famalicão. Since her...