Lamego
What's happening

Where To Eat

Points of interest
Open every day.  Opening hours: 7:00h-2:00hCapacity: 150 Pax Specialties: "Bôla folhada",...
More info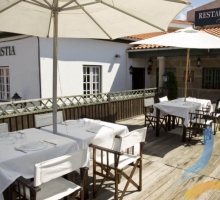 Located in the centre of Lamego, Restaurant Sécristia is somewhere to enjoy a good meal made...
More info
The Lamego Museum is situated in the historical centre of the city. It was built in the 18th century, under the patronage of Bishop Manuel Vasconcelos...
The Diocesan Museum operates in the emblematic Casa do Poço, a Manor that belonged to the Poço Majorat. The Manor bears a granite coat of arms on its main...