Espinho
What's happening

Where To Eat

Points of interest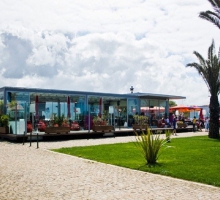 Bar terrace. This establishment near Cávado with a great view over the river.
More info
Northwest of the Iberian peninsula, the district of Viana do Castelo offers endless charming along over than half of the Minho area. Viana do Castelo is the...
The tour takes you to discover the unique and emblematic works of the architect Siza Vieira, recognized worldwide and awarded with the most distinguishing...