Espinho
What's happening

Where To Eat

Points of interest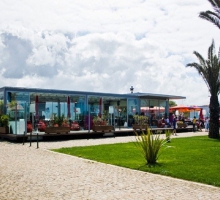 Bar terrace. This establishment near Cávado with a great view over the river.
More info
The city of Oporto is known not only by its historical legacy, but also by its identity of sophistication and its contemporaneity, to which contributes the...
A set of wide areas for hosting small and large events.All in a singular building recovered by Souto Moura. Located right in the historical centre of Porto,...