Fafe
What's happening

Where To Eat

Points of interest
The cuisine in the council of Fafe is enjoyed by locals and visitors. Restaurant Casa da Cêra is...
More info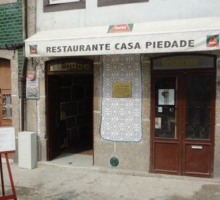 Located in the historic city, this century old house was founded in 1907. It has two rooms with...
More info
The most important public garden in the city takes its name after the site where a small chapel had once stood. At the time, the mayor, José Florêncio...
This hall takes its name after the famous Portuguese director and is part of the Teatro Cinema building. It seats up to 133 people.This hall is used for...