Fafe
What's happening

Where To Eat

Points of interest
The cuisine in the council of Fafe is enjoyed by locals and visitors. Restaurant Pizzaria Forno...
More info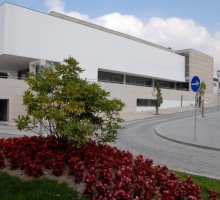 Opened in 2007, the new Municipal Library offers up-to-date services backed by cutting-edge computer and audiovisual technology.Reading spaces are divided...
In this building worksed the Mercado do Peixe (Fish Market). Its construction dates from 1912, due to the philanthropy of Miquelina de Sousa. It is...