Guimarães
What's happening

Where To Eat

Points of interest
capacity: 200 people (different rooms) day off: doesn't have
More info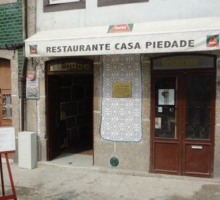 Located in the historic city, this century old house was founded in 1907. It has two rooms with...
More info
Penha mountain offers the visitor a wide range of services and spaces.  Apart from the sanctuary there is a number of facilities including a camp-site, a...
The historic town of Guimarães is associated with the formation of the Portuguese national identity in the 12th century. The Historic Centre classified in...