Guimarães
What's happening

Where To Eat

Points of interest
Restaurant with family service. The food is typical and varied.
More info
It is a restaurant with great tradition and it is a tarditional cuisine restaurant. The main...
More info
Along the Rua António Saldanha, you may observe several houses of Brazilian architecture characteristics. At the beginning of the street, admire two...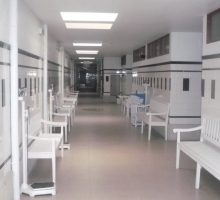 In Vizela, will be able to admire the Termas de-Vizela, inaugurated in 1892. The resort of rich architecture, the body is formed in the center, connected to...