Guimarães
What's happening

Where To Eat

Points of interest
The Restaurant Cozinha Regional de Santiago appeared in 1980 on current installations, by the...
More info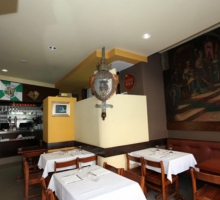 Restaurant and Snack Bar open since 1969 serving traditional food Stylish Minho, and combined...
More info
The Alberto Sampaio Museum was created in 1928 to house the collection of  the extinct Chapter house of N. Sra da Oliveira and the other churches and...
The building was started in the reign of King João I, at the end of the 14th century. It was completely remodelled at the beginning of the 17th century by...