Armamar
What's happening

Where To Eat

Points of interest
Apple PatisserieBakery and confectionery made on the premisesSpecialty: Apple Cookies
More info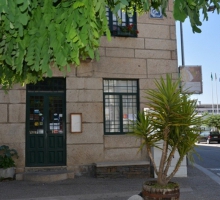 It is a traditional portuguese cuisine highlighting the small lamb of Armamar.
More info
PR2 is one of the most panoramic circuits of Tabuaço. It goes along one of the hillsides of the Chavães Mountains, which is formed by big and steep rocky...
The Day of Corpus Christi is celebrated always on a Thursday in June. There are processions and religious festivals in Armamar.