Arouca
What's happening

Where To Eat

Points of interest
From early times that these two houses of regional and conventual swets have a wide variety of...
More info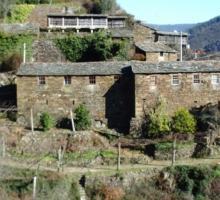 Liying on the mountains and built with local materials ? schist and granite ? the Arouca Geopark has a significant number of traditional villages that...
It is a sculpture made by the author João Macedo. It is made in steel, corten steel and marble.It is located next to the Judicial Court.