Paredes
What's happening

Where To Eat

Points of interest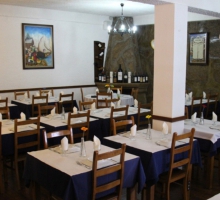 It is a rustic and cozy atmosphere where the traditional Portuguese gastronomy is privileged. It...
More info
"The Municipality of Penafiel has ancestral references in the product Gastronomy and Wines.The...
More info
The Centro de Educação e Sensibilização Ambiental e Rural (CESAR) (Educational and Environmental and Rural Awarenes Center) is situated in the parish of...
This is an interesting example of civil architecture from the late seventeenth century. Its location provides a magnificent view over the Douro valley.