Maia
What's happening

Where To Eat

Points of interest
Cosy restaurant where quality and kindness for the customers is the key word. With many...
More info
Restaurant located 2 km from the center of Maia, offers regional cuisine. Always open MB  CC ...
More info
Northwest of the Iberian peninsula, the district of Viana do Castelo offers endless charming along over than half of the Minho area. Viana do Castelo is the...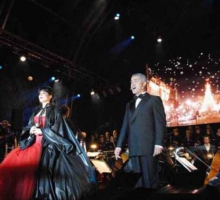 All the main streets are illuminated. In every block, the nativity scenes make us feel the Christmas time. In the center of Oporto, the shopping bustle...